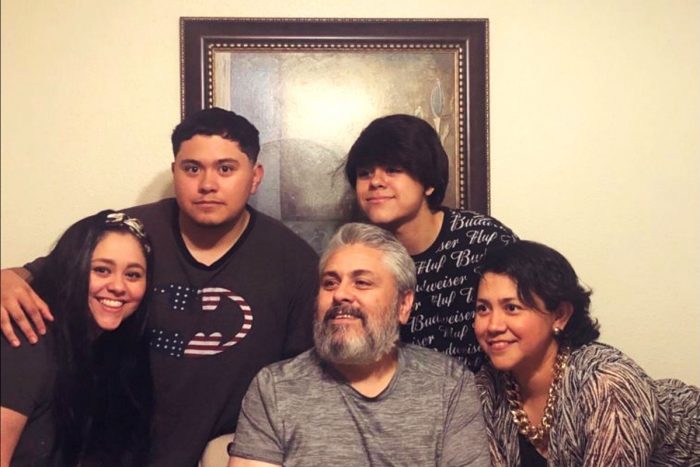 A cancer diagnosis can take away financial security, the normalcy of day-to-day activities and even hope for the future. Those diagnosed with cancer often rely on a support system such as family and friends, charities or religious organizations to restore what was lost, if possible. Mankind is one of those support channels that men like Roberto Lazcano rely on for lifesaving financial assistance in times of a medical crisis.
Roberto Lazcano, 47, received shocking news on November 7, 2018 – he was diagnosed with stage three colon cancer. Doctors told him chemotherapy and radiation were an immediate need, and that his outlook for the future depended on prompt care.
He had no insurance, and he had no means to pay for all of the medical bills because private insurance companies wouldn't approve him after his diagnosis. The cancer he was to be treated for was estimated at nearly $50,000. After being turned away from both medical facilities and insurance groups because he had no insurance to prove he could pay for the treatment, he found Choice Cancer Care.
Choice Cancer Care agreed to provide Roberto with lifesaving cancer treatment for $25,000. Although, the billing professionals at the medical facility said he needed to pay $12,000 of that amount upfront to be eligible for the financial assistance. Roberto knew he and his family were in a hard place, and there was no way they could afford to pay that much for his care at the time. So, the search for financial assistance – aside from insurance – began.
The Lazcano family contacted friends and family in their hometown of Lewisville, Texas. They even reached out to loved ones residing in Mexico, which is where the family is originally from. People sent the family money to support Roberto, but the funds were still insufficient to reach the minimum amount required.
After communicating the need for additional financial support, Choice Cancer Care connected Roberto with Mankind. Upon hearing about his need, the Mankind volunteers immediately wanted to learn more about Roberto's journey and how the nonprofit could be of assistance.
The nonprofit organization was able to provide Roberto with a financial donation that brought his total from Mankind and loved ones to over $7,000. The Lazcanos went back to Choice Cancer Care and explained that $7,000 was the most the family could pay at the moment. So, CCC accepted the payment of $7,000, and Roberto signed an agreement that he would pay the hospital $2,000 per month until the $25,000 total was reached.
He is unable to work right now for his family's moving company that's owned by Carolina, Roberto's loving wife. Although, his family members are doing all they can to come up with funds to assist their beloved father and husband, as well as keep up with regular living expenses. Fernanda, 23, is working a full-time job; Roberto Jr., 20, is working numerous part-time jobs, and Mario, 17, is finishing his last year of high school.
Roberto started his chemotherapy and radiation treatment on September 9 and will continue his cancer treatment for 7 weeks. Despite trials and tribulations, Roberto says he is thankful for the people who are encouraging him to beat cancer and assisting him with financial and medical support.
"God has helped us a lot," said Roberto. "Because people and places like Mankind, like Choice Cancer Care, and like Baylor – they've been helping us a lot."
When men facing medical crises need financial assistance, Mankind is there to step in to raise awareness and money for the diagnosed individual. We have created a GoFundMe account for Roberto's medical expenses in hopes to alleviate the financial burden the Lazcano family is facing.
Roberto needs at least $18,000 to meet the $25,000 cancer treatment cost; he must pay the hospital $2,000 per month until that total is reached. Additionally, Roberto will have to pay for required scans after the treatment is completed. Roberto cannot face this financial burden and life-threatening illness alone.
Visit GoFundMe to donate money for Roberto Lazcano's medical expenses. If you cannot give, consider sharing this campaign with your loved ones on social media and in conversation.
If you or someone you know are facing a medical crisis, we can help. To see how we can be of assistance, visit us at foremankind.org to apply for benefits today.