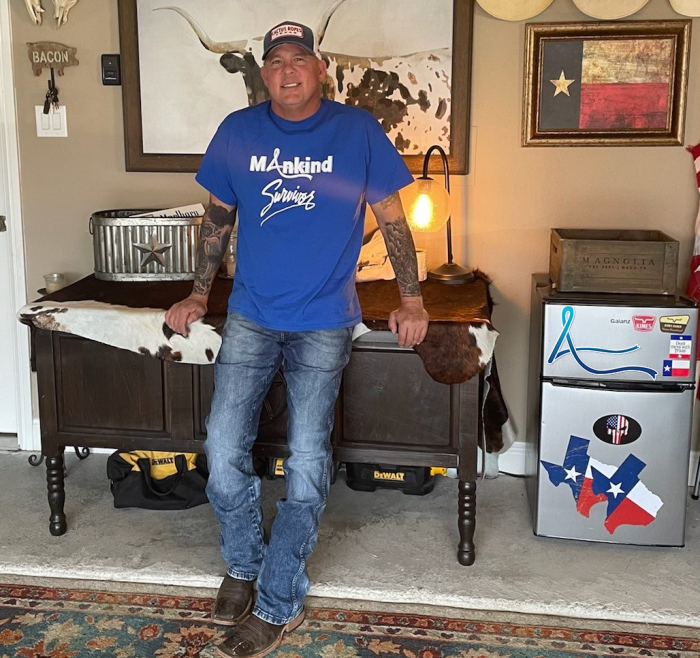 At 47 years old, Jerry was a healthy man focused on running his home remodeling business and caring for his teenage son. Like many men his age, he did not go to the doctor on a regular basis. However, when he noticed his lymph nodes on his neck bulging, he went to a local doctor's office. The doctor gave him a steroid shot and sent Jerry on his way.
A few weeks later, Jerry noticed his lymph nodes swelling up again. Like before, the doctor provided the same treatment and no indication of any serious danger. This happened multiple times before the doctor finally performed a biopsy for cancer. Sure enough, Jerry was diagnosed with Non-Hodgkin's lymphoma.

Jerry then went to a specialist where they detected the cancer had spread into his abdomen and his bones. During his chemotherapy treatment for cancer, he also began having pain and shortness of breath. Jerry was shocked to receive additional diagnoses of Shingles and Pneumonia. Due to the physical impact of his illnesses, Jerry has not been able to work at all. Jerry's hopes and savings began to fade. He tried seeking help from cancer foundations and veterans organizations, but was unsuccessful in finding help. Even his unemployment compensation was denied. To pay his bills, he began selling his tools, work trailer and other items of value.

Jerry is truly facing a health crisis. Mankind was able to help Jerry and we now pray he will get back on his feet soon. Please remember to tell all your friends, family and colleagues to go to the doctor on a yearly basis so that illnesses may be detected early.
Do you know a man who needs our help?