In early 2019, we shared Kevin "Coach" Paul's cancer diagnosis story with our Mankind supporters. Today, Kevin has an update to share with us regarding his current health status.
In the middle of December 2018, Coach was diagnosed with stage four non-Hodgkin's lymphoma. The news was heartbreaking to both him and all those who have come to know Coach, from his family members to the players he coached.
The military veteran struggled with feeling alone in his battle. He needed support during the difficult time, and Mankind was there to help support and uplift him.
On February 28, 2019, Mankind hosted a karaoke fundraiser for Coach at The Frisco Bar & Grill. He and his supporters took to the stage for an evening of karaoke and comradery, and the night was filled with fun, laughter and love – all for Kevin Paul.
"It was one of the greatest nights of my life," said Coach. "Having the support available to pick me up, it's very powerful. I know I'll be able to keep moving forward."
Mankind's volunteers worked diligently to get the funds to Coach promptly, and he quickly received a check to go toward his medical expenses after the fundraiser concluded. He received a second check soon after the first was given to him.
Following the fundraiser, and after six doses of high-level chemotherapy over a four-and-a-half-month time period, Coach was told the disease he was fighting was still active in his body. He had to undergo fifteen radiation treatments to rid the cancer from his system.
As of June 5, Coach has completed all of the radiation sessions and has been told there is no need for further treatment!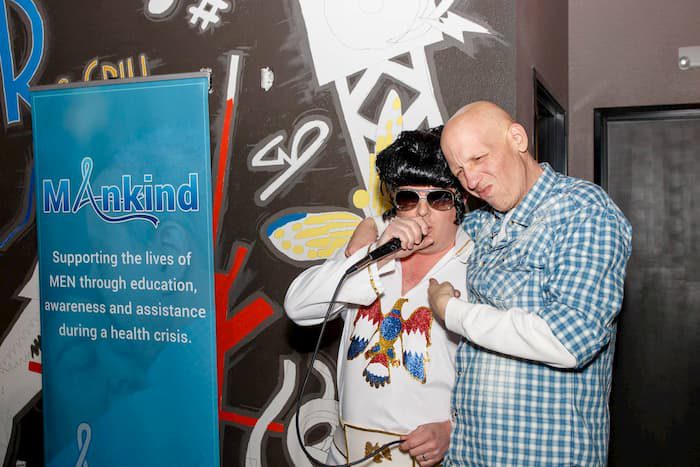 Biotherapy is currently keeping the cancer Coach has been battling at bay. He is scheduled to receive biotherapy every three months, and he has five more sessions to go.
When asked how his life has changed post-diagnosis, tears were brought to Coach's eyes.
His girlfriend beside him literally and figuratively, Coach explained the critical role she has played in his life.
He said the initial diagnosis came early in he and his girlfriend's relationship. She assured her devotion to Coach during the difficult time, mentioning she "wasn't going anywhere." Today, Coach's lover continuously supports him in any way she can.
Coach also mentioned he is not a smoker anymore, and his girlfriend chimed in with a chuckle, adding that Coach now has a thicker beard than before.
With a loving girlfriend, a thick beard and the support of his loved ones, Coach's life is looking up. We wish nothing but continuous health and happiness for you, Coach!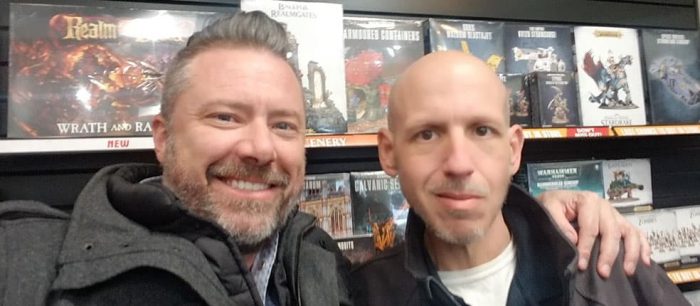 If you or someone you know are facing a medical crisis, we can help. To see how we can be of assistance, visit us at foremankind.org to apply for benefits today.