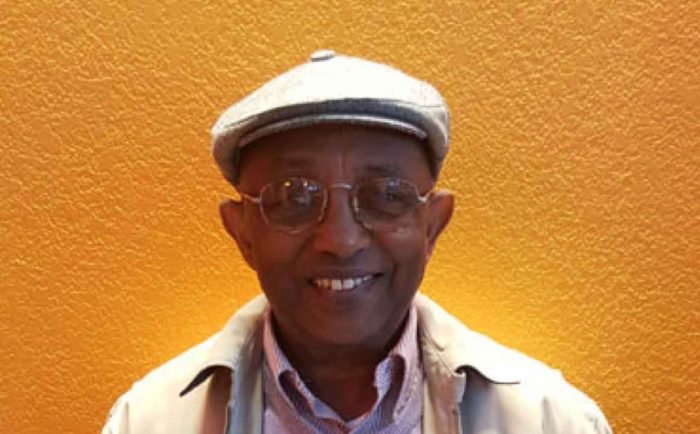 Daniel T. Gebremichael is a 75-year-old man who lives in McKinney together with his wife in the home of their eldest daughter Timnit (41). Daniel, his wife, and Timnit are all permanent residents of the United States. Daniel and three of his five children gradually immigrated from Ethiopia and Eritrea to the USA over the past few decades due to the prolonged civil war there. One other sibling to Timnit lives in Texas (Houston).
Until recently Daniel had lived a long and healthy life and had confidently expected to live to age 100. This confidence was shaken in January 2016 when Daniel was diagnosed with prostate cancer. Daniel's doctors are Mankind™ partner-practitioners Dr. French and Dr. Shuford of Dallas, TX. Daniel's doctors told him that a robotic prostatectomy procedure was required in the very short term and consequently he underwent the procedure on February 22.
Before this upsetting news Daniel's daughter was already under financial stress to care for her parents in her home. Neither Daniel or his wife have any earning power, nor do they have any medical insurance coverage, or retirement pension income. Their household is supported by Timnit's income alone as she is single. She is employed in Fort Worth and commutes back and forth between Fort Worth and McKinney daily. The entire family is supported by Timnit's $64,000 annual salary and there is no other income.
Sadly, Daniel's family was already familiar with the challenge of prostate cancer. Daniel's brother in Eritrea was diagnosed with prostate cancer recently as well. In fact, Daniel had booked flights home to visit his brother when he received his own diagnosis. The doctors recommended he cancel that trip and plan for the procedure, and so Daniel has followed their guidance and cancelled the flights. The airline is not going to refund Daniel's nor his wife's airfare which has added financial stress.
Daniel's family incurred significant out of pocket medical expenses getting him diagnosed. The family is draining personal savings and using a credit card to pay Baylor hospital 50% ($16,400) for the procedure. The family is expecting thousands more in medical bills for the many types of ongoing care and medications which are expected in the year following the procedure. One such cost is Anesthesia which is estimated at more than $3,400 separate from the aforementioned $16,400.
On Feb 13 a Mankind™ representative reviewed eligibility for government assistance through Medicaid and Affordable Care Act coverage. Unfortunately for Daniel and his family it was verified no such assistance is available now, the late enrollment period expired Jan 31, and the first availability to apply for future coverage will be Nov 1 2016.
On Feb 18 Mankind™ released $1,000 of immediate aid to Daniel's family and plans to raise more donations through their annual golf fundraiser April 6. Daniel and his family need financial assistance with over $20,000 due in anticipated medical bills.