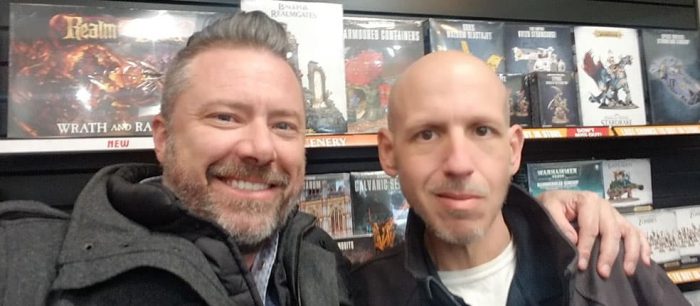 There's a popular ad campaign for an insurance company that says, "Life comes at you fast." That statement holds a lot of truth for Kevin "Coach" Paul, one of the most recent recipients of support from Mankind.
On December 11, 2018, he woke up to receive his final divorce papers — which is certainly enough to ruin anyone's day. But life was about to come at Kevin faster and harder than ever before.
"Fast-forward nine hours," says Kevin, "and I'm in the hospital being told I have Stage 4 lymphoma."
Clearly, none of this was planned by the Army veteran, teacher, coach, and father of two. Originally from Oklahoma, Kevin joined the Army to serve his country, and then earned a degree in history from Oklahoma State University.
After graduation, Kevin moved his young family to North Texas — where he spent the next 16 years as a teacher and varsity basketball coach at the Great Lakes Academy in Plano.
But as many longtime teachers will attest, "teaching is the hardest job you'll ever love." Kevin decided to take a hiatus from teaching, and so he currently manages the Games Workshop store in Garland's Firewheel Shopping Center. The store sells high-end, futuristic toy soldiers that are used in the Warhammer tabletop game that's been a hobby of Kevin's since he was 14.
While he found the new career enjoyable, Kevin suffered a heartbreak when his wife suddenly asked for a divorce. Very quickly, he started feeling ill and losing a lot of weight.
"Something was off," says Kevin. "Obviously, I was upset, and thought it was due to the divorce."
But as these symptoms continued, he spent a lot of time in 2018 visiting doctors. In early December, he noticed that he was having a hard time breathing.
And then came December 11.
*****
When the testing was done, Kevin was given the diagnosis of Stage 4 lymphoma and told that it had been going on for "at least a year, probably longer."
He had lost 40 pounds, suffered anxiety and panic attacks, and now knew that he had a 17cm tumor in his stomach. But he "honestly couldn't even tell it was there."
Even though his cancer was advanced, Kevin was told that he was basically healthy, and has a really good chance of making it through because his case wasn't as aggressive as most. Although it was in his bones, it hadn't yet spread to his organs.
Kevin has already undergone two rounds of chemotherapy and began the third round on January 28, 2019. While he did experience the many side effects of chemotherapy, he notes that "it has gotten better each time."
"There are telltale signs that we're making progress," he says. "I've even gained back five pounds. Being told to 'eat eat eat' is kind of cool."
Even with his health making progress and his positive attitude, Kevin still has one major hurdle to overcome: paying for it all.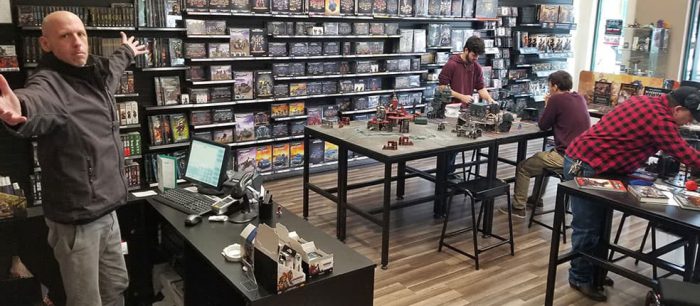 "I really felt pretty alone dealing with divorce and cancer at the same time," says Kevin. "And I had no idea how I was going to afford all this."
Although he says he has good insurance, Kevin has a wide variety of copays and bills to handle, from doctor visits to treatments for having his lungs drained to chemotherapy infusions.
And his current living arrangement — staying with a friend "who has been so gracious to let me stay there" — is not ideal either for a self-reliant man like Kevin.
That's when Jason W. Taylor, vice-president of Mankind, reached out to Kevin to let him know about the organization and the support it offers.
"I get emotional about it," says Kevin. "Jason and Mankind have been an absolute game-changer for me. To have a group step up and take a giant burden off your shoulders…they've been amazing."
Kevin notes that "they don't mess around." After he applied for support, Mankind got a check to him within a few days to help with his chemotherapy bills — and another one a couple weeks after that.
"It's immediate relief. The assistance comes directly to me, no 'middle man' or bureaucracy."
And the financial support goes further than just paying bills. "It's helped keep my spirits up, which is so important when you're battling cancer."
Any time someone asks about the support he has received from Mankind, he wells up with emotion.
"I'm so grateful to Mankind. I'm able to focus on dealing with my health and enjoying the people and things that I love."
When he can, he spends time with his son Bryan (an E-5 in the Air Force) and daughter Mykah (currently studying at Collin College). He also enjoys rooting for OSU Cowboys' football and karaoke singing at bars and clubs throughout the Dallas suburbs.
"Having the support available to pick me up, it's very powerful," says Kevin. "I know I'll be able to keep moving forward."
Go Pokes! Go Coach!
Help Mankind reach more men like "Coach" by supporting us at our 100 Men Who Give a Damn appearance March 7 in Frisco, and at our annual golf fundraiser April 5 at the Tribute Golf Course. Find out more here www.foremankind.org, and please follow Mankind on Facebook and Mankind on LinkedIn.