Creating Awareness
Around Men's Issues
Mankind™ is a 501(c)(3) Non-Profit Corporation located
in Dallas, Texas, and hosts numerous charity events along
with fundraisers every year to increase awareness of men's
health issues and support men in times of medical crisis.
Mankind™ is a 501(c)(3) Non-Profit Corporation located in Dallas, Texas, and hosts numerous charity events along with fundraisers every year to increase awareness of men's health issues and support men in times of medical crisis.
Mankind™ Mission
Statement
To help save the lives of men and end suffering by increasing education, awareness, and by helping those affected with financial assistance.
About Mankind™
Our initiative is founded on the premise that no man should go without the essential care necessary to be free of the burdens brought on by various illnesses.
Due to the lack of financial resources, many men who are chronically ill or have significant health care issues are forced into prolonged suffering. Mankind™ is a community effort focused on providing men with the support and resources that are critical for them and their loved ones in order to significantly improve their quality of life. Simultaneously, we aim to spread awareness to all of Mankind™ the medical issues men regularly face.
"Don't give up. Don't ever give up."
Mankind™ Board Members
Mankind™ is made possible by the men who volunteer their time and energy to expand our cause to help all of mankind.
Eric Becker
Founder
Eric Becker is the COO of Canyon Foods, President of the Food Sales Association Scholarship Fund, and the President and Founder of Mankind™.
Jason W. Taylor
Volunteer Board Member
Jason W. Taylor is the President and Founder of Code Authority, CodeLaunch, and is the Vice President of Mankind™.
Dan Russell
Volunteer Board Member
As VP of Services with Armeta Analytics, Dan helps companies find opportunities buried in their data. He has a lovely wife and a son (who can beat you in chess).
Nick Robertson
Volunteer Board Member
Nick is a Forensic Technologist. When not spending time volunteering, he is conducting corporate investigations centered around data analysis!
Mike Colvin
Volunteer Board Member
Mike Colvin is a '97 graduate of the University of Oklahoma with almost 20 years of accounting experience in the technology industry. He has a lovely family and enjoys playing golf in his free time.
Travis Robertson
Volunteer Board Member
Travis Robertson is an Application Developement Manager at American Airlines and devotes his spare time to helping mankind.
John Finley
Volunteer Board Member
John Finley has 16 years of legal experience. He has held positions at the White House, Aetna, and three major health systems. John lives in Southlake with his wife, three daughters and two dogs.
Eric Garza
Volunteer Board Member
Eric Garza is the President and Founder of EGI Consulting where he and his team provide information technology consulting services. Eric lives in Plano with his wife and daughter. Eric's son has graduated college and is working in the cyber security space for a fortune 12 firm.
Mankind™ Events & Donations
We're very grateful for the resources provided by participants in our Mankind's™ Annual Charity Golf Tournament, our sponsors, and for donations which help us provide financial assistance to men in medical crisis.
Stories of
Survival
We're very grateful for the lives we've impacted through our mission. Here are stories from some of the men that Mankind™ has benefited throughout the years.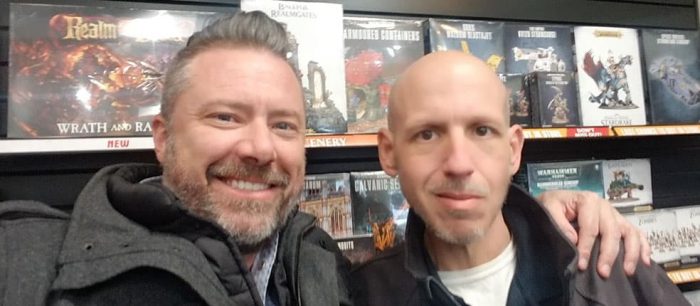 Coach's Story – Moving Forward from the "Worst Day Ever"
There's a popular ad campaign for an insurance company that says, "Life comes at you fast." That statement holds a lot of truth for Kevin "Coach" Paul, one of the most recent recipients of support from Mankind.
On December 11, 2018, he woke up to receive his final divorce papers — which is certainly enough to ruin anyone's day. But life was about to come at Kevin faster and harder than ever before.
Read Kevin's Full Story
Henry "Hank" Row: A "Much Better Outlook" Thanks to Mankind
When someone is diagnosed with a serious health issue, life becomes a whirlwind of doctor visits, medication and treatment options — and "How do I pay for all this?"
The first time the Row family from Garland, TX faced this kind of life-altering situation, it was Mrs. Row. In 2014, she fell ill, and Hank spent most of his earnings and savings on her battle for health. Sadly, Mrs. Row passed in October 2016.
Read Henry's Full Story
Bruce Sereika, McKinney, TX
During routine blood work, Dr. Alling of Decatur, Texas, expressed concern at the level of my PSA test. He referred me to Dr. Doubrava, an Urologist also of Decatur, who tortured me by taking samples of my prostate. He found that all twelve samples contained cancer and sat me down for a long conversation about my options.
I am so grateful to know that I do not face this alone. I have become aware of how many men have faced this and survived. I'm also aware that many men will face this struggle until medical science elminiates it, and that's why I am so grateful for Mankind™ and the men who make up this organization. I'm also grateful for the men who have been blessed through Mankind™. I feel like they are my partners in this battle.
Read Bruce's Full Story
Ron Adkins, Dallas, TX
In 2015, Ron Adkins was living a quiet retired life with his wife of 48 years in Plano. It was during a routine annual heart procedure follow up that the nurse reported to him his PSA count was abnormally high. "What does that mean?" was his reaction. Not long after more tests confirmed the bad news. Ron was positive for Prostate Cancer.
On February 6, Mankind™ issued $3,000 of direct financial aid to Ron and his family and plans to raise more donations through their annual gold fundraiser on April 6.
See Ron's Full Story
Daniel Gebremichael, McKinney, TX
Daniel T. Gebremichael is a 75-year-old man who lives in McKinney together with his wife in the home of their eldest daughter Timnit who is 41 years old. Daniel, his wife and Timnit are all permanent residents (green card) of the United States.
Daniel and three of his five children gradually immigrated from Ethiopia and Eritrea to the USA over the past few decades due to the prolonged civil war there. One other sibling to Timnit lives in Texas (Houston).
Read Daniel's Full Story
My playing this game that I love could have been cut short if it hadn't been for my yearly prostate screening! My prostate cancer was detected in the Fall of 2006 during my regular yearly physical.

I was very fortunate in the fact that one of the top five prostate cancer surgery teams were here in Birmingham, AL and I was able to have Dr. Scott Tully perform a Robotic Radical Prostatectomy in April of 2007. Even though my cancer had been able to spread outside of my prostate, they were able to remove it all.

I owe my life to three things, (1) having a yearly physical, (2) the skill of Dr. Tully and his team at St. Vincent Hospital and (3) the grace of my Lord, Jesus Christ.
Earl, Dallas, TX
Earl's brother-in-law was seeing his doctor at Dallas Pelvic Medicine Center for a routine visit and told Earl about Mankind's™ charitable assistance program. He thought of Earl because he knew Earl was going through a challenging financial struggle. Earl had family history of prostate cancer and needed to be pro-active and have a new PSA level test performed.
Earl completed a financial aid application and subsequently board members Art Carillo and Jason W. Taylor along with founder Eric Becker met him for lunch to find out how Mankind™ could help Earl.
See Earl's Full Story
See More Stories
Like These
Sponsorship &
Partnership Opportunities
To provide men and their families needed support during times of medical crisis, and to promote awareness about men's health issues.